I hope you are having a fabulous day!
Today I am sharing another Valentine's Day Post it Note Holder.
I decided I wanted to do one in a more vintage style.
I think this one turned out pretty sweet if I do say so myself.
I used different images than the other day, but the basic put it together is the same. So you can watch my youtube video below for the basic tutorial.
On this one I did things a tad bit different.
I used one of my free Valentine's Day Banner Collage Sheet pieces for my background which I cut a 2.75" square. I distressed the edges with a craft knife, then inked all my pieces with Ranger's Frayed Burlap distress ink.
You can find the focals I used here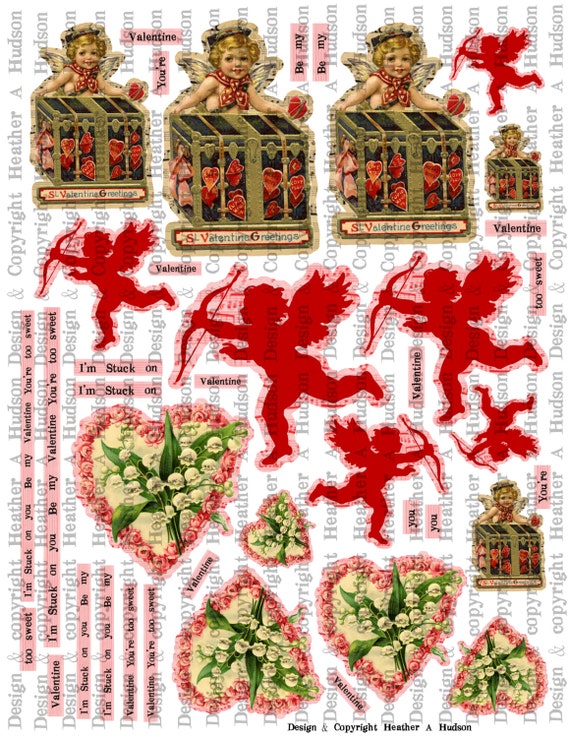 I then glued down one of banner's, then using pop dots I added my Lily of the Valley Heart focal image. I tied a little button from the vacation totes collection with Cotton Candy Baker's Twine from Really Reasonable Ribbon. I also used a deep ivory 15mm mulberry rose.
Between the Focal piece and my base layer, I added a ribbon for closure. I only glued down the part of the ribbon that was hidden under the heart image, so that you can open the post it easy peasy.
I used Challis glitter for my edges, Mint Chiffon around my blue piece, Fauna glitter on my banner and lily of the Valley. Cheeky pink on my conversation heart.
I did a talk through of how I did this one :0)