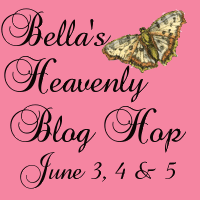 There will be prizes...YAY! More info
Hello Friends! Nothing is more fun to me than creating art with other individuals. I think that is why I love to play with sketches and join in other challenges!
I started out with the sketch by Ness...over at
Stuck on us Sketches. I really wanted to play there again and figured I could work the blog hop into this sketch...:-) Then I hopped over to the Pink Elephant Challenge blog. The challenge was polka dots....and so I chose some paper with Polka dots...BTW...I LOVE polka dots!
Here is Crafty-Ness's Sketch
You will see them in my "Blog Hop Layout."
I used these fun papers, and stamped them with my own hand drawn and carved stamps. I used Vintage photo and Weathered Wood distress inks by Ranger for all the distressing and stamping. I also used my Distrezz tool for all my edges. Found some antique lace trim and some fabby flowers by Recollections.
I decided to rotate Ness's sketch.
I used the Blog Badge I created from Graphic Fairy images as my photo. I used a tiny cherub and some butterflies that I altered from some of Karen's images too.
Here are some close ups below....First the cute little Cherub, butterfly and flower that takes the place of the journal spot in Ness's sketch.
I used my Silhouette SD to print and cut my "Bella Creations" banner that spans as my upper half circle piece. This was one of those takes forever kinds of computer things. One of those things you think should be easy peasy...but isn't...lol. I printed that shape out on my printer...along with all the other images and journaling and my Silhouette Cut it out....um...NOT ME...so no fussy cutting for this girl...just fussy computer skilzzz :-)
The flower die cut came from the Silhouette Studio store.
Here you can see some of the liquid pearls that I used, and one of the Martha Stewart around the pages punch.
I did a vertical title: GROUPS and I used our Fabulous group names we have over at Bella Creations as my journaling. There is a little something for everyone!
Interested in learning how to manipulate images from theGraphic Fairy or Geckogalz? Want to make a blinkie for your blog...or a blog header?
Starting in June I will be hosting a group at Bella Creations called
Début
des Techniques Graphiques
which in English means: Beginning Graphic Techniques.
So check out the blog hop...and check out our Groups!
If you have a Silhouette SD...you may learn a fun things to do with it too :-)
Hope you have a Super Fabulous day!
See that siggy below...you will learn how to make one of those in my group...and add it to your blog posts...automatically.