It's going to be a heavenly ride on the wings of this butterfly, with lots of fun along the way!
(I designed my first blinkie...fun!)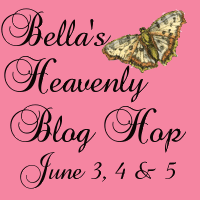 Each Bella Creations Design Team member will be giving a prize away on her blog. Then, at the end of the Hop, there is a Grand Prize that is a MOOOOST have!
So save the dates!