Today I got a chance to play in Helene's Group
The second challenge is to create a tag or ATC using this awesome image.
I used my Silhouette SD's print and cut feature to make this shaped tag.
So..the name I came up with for the Gecko Galz chic...is...
I thought it would be a great stage name.
The sentiment..or saying goes
"When performing in France and Germany, the Gents always remember....Leggie Marie. Kind of like her signature. I also put her name on the Vocal Beauties Opera...as if she had signed it.
Interested in learning how to create a blinkie...and how to play around with other free images? Make sure you check out my new Group (this June) following the
Here is the first blinkie I created :-)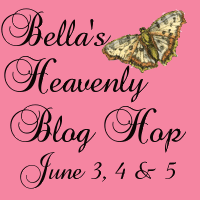 For more info....you can visit my