Hello Friends!!
Before I get going...just a little info!
Bonnie is having a 4 day sale at Really Reasonable Ribbon!
Just follow the link to see the deals!
If you use this code TB20 at Art Glitter checkout, you can get
20% off your $25 or more purchase!
I thought I would make a couple more projects using my
Vintage Mitten Christmas Digital Collage Sheet Ornament Set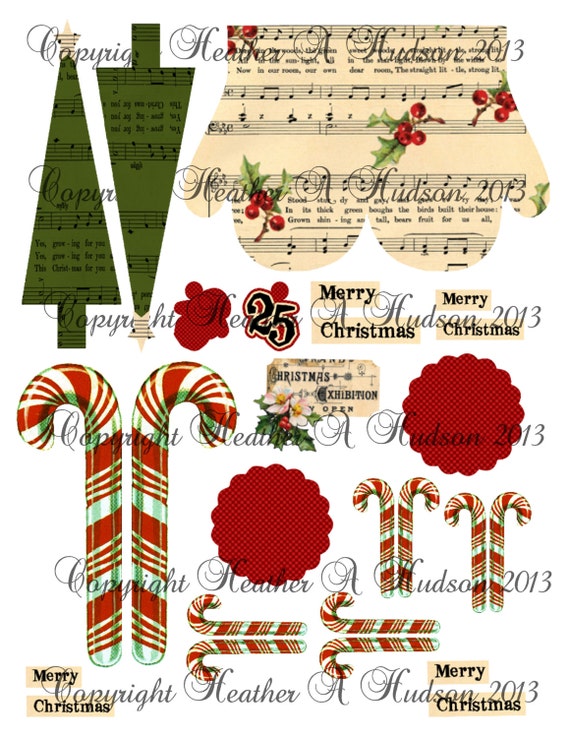 Here are my darling little ornaments!!
Aren't they just the cutest little ornies?? If you are anything like me, you want to touch them and pull all the little pieces out!!
Here is a photo of them with my original mitten!
I want you to be able to see the difference in the size :0)
Here are some up close shots of them individually.
I just love the teeny tiny candy canes!! I want to eat them...LOL. Sooo cute!!
Here is the back of this one.
I kept the back of this one clean and simple looking so you could see that you really don't need to add a lot of embellishments and it still looks sweet!
This one I thought instead of using the little tag, I would personalize it :0) I just used a scrap of ivory cardstock!
Maybe you are thinking....Oh...those are just darling, but I could NEVER cut those out.....LOL. Well no Worries!! I got you covered!
Here is a photo of my first Paper Kit!
You can just purchase the sheet already cut out!
The one above is for my larger size Christmas Mitten Ornament!
So keep your eyes open this week, for I will have it in my etsy soon!
Actually let's take a moment away from my blog post and video making so you can see some of the shinanigans I have to put up with here!
This is Mr. Frankie Kittens, and he is into embellishments just like his name sake...lol. I have a few flowers that have already been slightly smooshed, I save them for the kitties (so no more get smooshed...lol). Mr Snuggles does the same thing, he just is to quick so couldn't get his photo...lol.
I normally have to pile things all around my picture shooting area, or they will just creep in under the lights...as you can see Mr. Kittens has done that here....LOL!!
Sorry for the interruption!
(actually it has been about 40 min since I started the post...lol)
Oops!! Wait a minute Mr. Snuggles just popped in! Stinker!!
As soon as I got the camera out...he took off! He is quick like that...so the other photo I had was a blur! LOL.
One last look at my sweet little mittens!
Awww....that rhymes with Mischievous little Kittens!!
Thank you for stopping by today!!
You can see my mittens on my
I will be sharing with
TTCRD: Anything Goes
Make My Monday: Anything but a Card Christmas
Wild Orchids Challenge: Ribbon and Lace
Crafty Calendar Challenge: All things Christmas
Hobby Cutz: Glitter & Sparkle
I am off to do some badly need cleaning!!